13/03/2018 | Kassel (DE)
ATS Knowledge Day - Smart Manufacturing und Industrie 4.0

Seit mittlerweile 6 Jahren lädt ATS Global mit dem Knowledge Day weltweit produzierende Unternehmen länderspezifisch ein, um sich an diesem Tag über Lösungen im Bereich intelligente Automatisierung, Qualitätsmanagement und industrielle IT zu informieren und auszutauschen. Nun lädt auch ATS Deutschland zum Knowledge Day ein! Lassen Sie sich von unseren Experten praktische Aspekte rund um Smart Manufacturing und Industrie 4.0 zeigen.

In den letzten Jahren wurde weltweit viel über
Smart Manufacturing und Industrie 4.0
gesprochen. Den meisten Unternehmen sind diese Phänomene mittlerweile ein Begriff und sie erkennen die Chance darin, wirtschaftlich weiter voranzukommen und sich als Smart Manufacturing Leader zu positionieren. Aber welche Strategien und Maßnahmen sind nötig, um sich in diese Richtung zu entwickeln? Welche Schritte müssen unternommen werden?
Besuchen Sie uns auf unserem Knowledge Day und finden Sie die Antworten auf diese Fragen heraus. Lassen Sie sich in den Fachvorträgen zu Smart Manufacturing & Industrie 4.0 hilfreiche Denkanstöße geben und nutzen Sie die Gelegenheit zum Erfahrungsaustausch und Netzwerken mit den Experten und den Teilnehmern.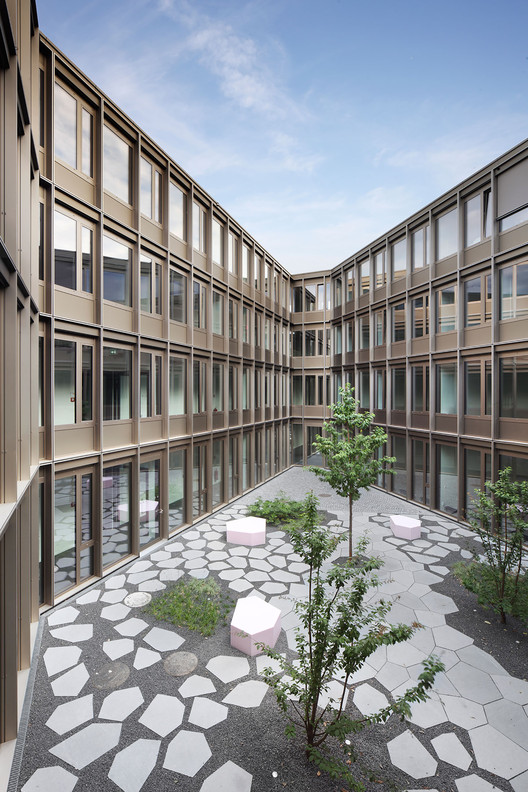 Datum
13. März 2018
Hier registrieren
Ort
Science Park Kassel
Universitätsplatz 12
34127 Kassel
Agenda
Uhrzeit
Programm
08:30 - 09:15
Registrierung (Kaffeebar, Gebäck, Networking)
09:15 - 09:25
ATS Willkommen (Kurze Vorstellung)
09:25 - 10:20
IoT und Big Data in der industriellen Produktion
40min + 15min Diskussion
10:20 - 10:35
Vitaminpause (Gesunde Pause & Austausch)
10:35 - 11:20
Ist MES Teil der Zukunft von Industrie 4.0?
30min + 15min Diskussion
11:20 - 12:05
Integration von Qualität in die Roboterfertigung
30min + 15min Diskussion
12:05 - 13:00
Mittagspause (Mitagessen + Getränke)
13:00 - 13:45
Industrielle Digitalisierung und Unterstützung der Shop-Floor-IT
30min + 15min Diskussion
13:45 - 15:00
Modellfabrik µPlant an der Universität Kassel: Besichtigung mit Vortrag und Testdurchlauf

Änderungen an der Agenda vorbehalten
Modellfabrik µPlant
Nutzen Sie die Chance und besuchen Sie die Modellfabrik µPlant des Fachgebiets Mess- und Regelungstechnik der Universität Kassel. Sie besteht aus zwei Prozessinseln, einer Fertigungszelle, einer Lagerzelle, zwei Abfüll- und Entleerstationen, einem mobilen autonomen Transportrobotersystem sowie einer Leitwarte.
In ihr wird die Produktion personalisierter Limonade mit Aromakugeln nachgestellt. Dazu sind mehrere Automatisierungs- und Informationstechniksysteme im Einsatz, die miteinander integriert sind. µPlant wird in Forschung und Lehre eingesetzt.
Mehr Informationen zur Modellfabrik finden Sie im
YouTube-Kanal der Modellfabrik
.
Zielgruppe
Der Event richtet sich an Geschäftsführer, Betriebsleiter, Produktionsleiter, Leiter Qualitätsmanagement, IT-Leiter, Leiter Industrie 4.0 | Smart Manufacturing und alle Interessierten aus den Bereichen ERP/PPC (Production Planning Control)-Software, R&D, Compliance, Produktion/Fertigung, Logistik und Supply Chain Management.
Registrierung
Die Veranstaltung ist
kostenlos
und kann nur von Mitarbeitern produzierender Unternehmen besucht werden. Füllen Sie dazu einfach das
Online-Registrierungsformular
aus. Sie erhalten kurz nach Ihrer Registrierung eine Bestätigung mit allen weiteren Details von uns.
Bitte beachten Sie, dass ATS sich das Recht vorbehält, für jede Person, die nach der Registrierung nicht zur Veranstaltung erscheint, 85 EUR in Rechnung zu stellen.
Ansprechpartner
Banu Konka
Marketing Assistant
Tel.: (+49) 561 952 990
Read more
Upcoming Events: United Kingdom
Upcoming Events: Smart Manufacturing & Industry 4.0 Online

We would like to invite you to one of our free of charge webinar demonstrations. Please see the open seats at the bottom of this page for planned dates.
>>>
Upcoming Events: ATS Smart Manufacturing & Industry 4.0 World Tour