Application Virtualisation
Your applications are offered to the users virtually. There is no installation required locally.
Package Process
Simply stated, you can consider packaging as packing, moving and unpacking the software again. And just as with a moving company, everything is arranged for you, so you don't have to worry about it!
Package Portal
Real-time insight of where your application is within our process. Intake, completely driven by workload and its role. Extensive reports.
Solutions for migrating and managing your Applications
ATS Teconomy is the specialist in scripting and re-packaging applications and systems. We deliver this expertise on a project basis, but we also carry out fixed price projects in our own package-line.
ATS Teconomy guarantees that at least 90% of the packages are accepted during the first delivery. In addition, we guarantee 100% correct operation of the packages within an agreed period, at no extra cost.
QPS Advantages:
Delivery of a standard MSI / App-V / snapshot package at a fixed amount
No surprises in the cost
Modular design, only buy what you need
Short lead times
QPS Phasing:
ATS Teconomy has broken down the packaging process into bite-sized chunks, thereby enabling you to specify which components will or won't be outsourced to ATS Teconomy:
Phase 1: Intake & Compliance
Phase 2: Packaging
Phase 3: Acceptance
Phase 4: Maintenance
Package Line
ATS Teconomy works with a virtual package line. This ensures that all relevant parties can work through the Bring Your Own Device (BYOD) principle from any location. Our package line is accessible through the package portal via the internet and suitable for most common devices. We also use our own developed app. Intakes, exchange of packages, reports… everything happens in real-time.
Quality Packaging Service
Working applications are essential for your business. Using a project-based and phased approach the applications are made clear, documented and eventually packaged in accordance with industry standards. The process is fully tailored to your organisation. This gives your organisation control over license management, version control and change management, resulting in a decrease in the cost of ownership.
The QPS Conceptual Model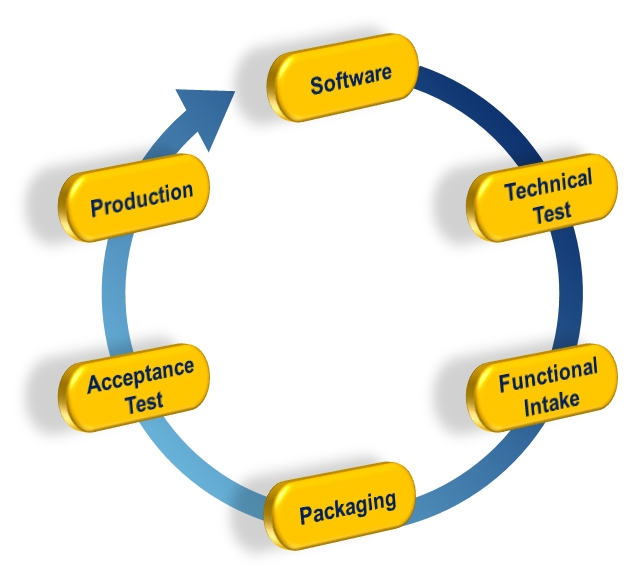 The Result
QPS delivers high quality customer specific packages according to industry standards that save you time and money in a "ready to deploy" format.